2014 is coming to a close. On one hand, I'm glad the year over because it means I'm that much closer to graduating and that much closer to next year's storm chasing season. But on the other hand, I can't believe how quickly this year (this fall especially,) went by. In review, 2014 wasn't too…
December 31, 2014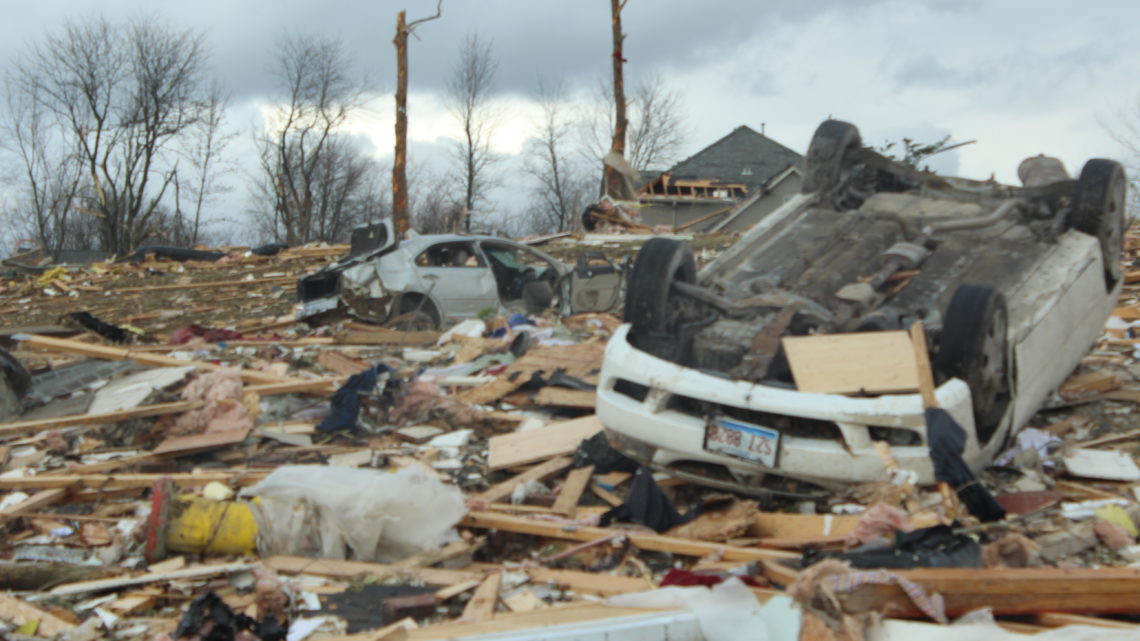 One year ago today a high end EF-4 tornado ripped through Washington, IL killing three people. I missed the tornado itself, but drove through Washington an hour or two after the tornado had passed. The destruction I saw there was about as bad as what I had seen in Joplin or Moore. The other big…
November 17, 2014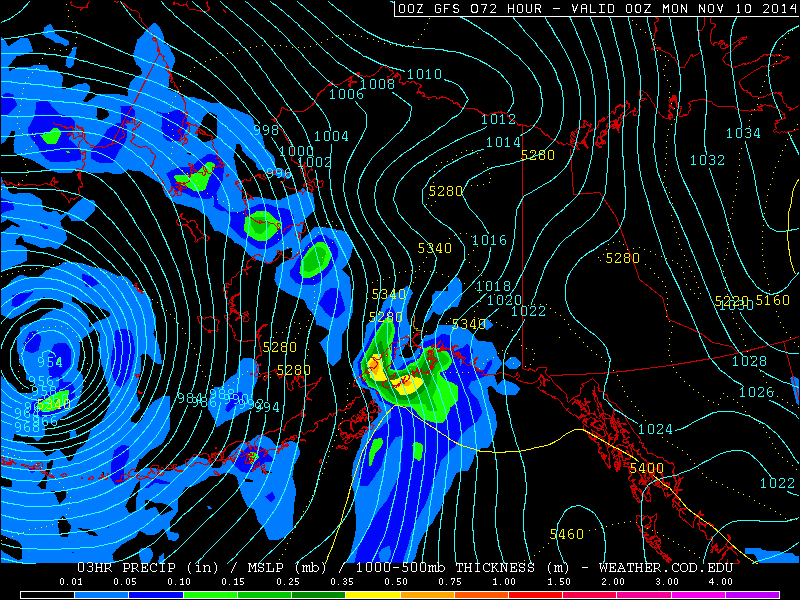 The Severe Local Storms conference in Madison, WI is wrapping up, and I feel like I've learned quite a bit. There is a lot of really neat research out there, and it was cool seeing some really big names in meteorology giving talks. In other news, a new record might be set tomorrow. What used…
November 6, 2014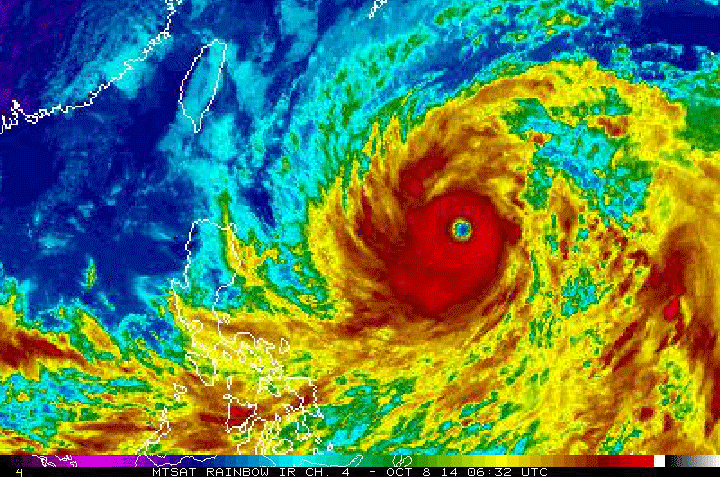 Here's the most recent IR satellite loop of Super Typhoon Vongfong. It (as of 6 hours ago, anyway,) has maximum sustained winds of 170 MPH, making it equivalent to a category 5 hurricane. Its winds are actually done a bit from yesterday, where they peaked at 190 MPH.
October 8, 2014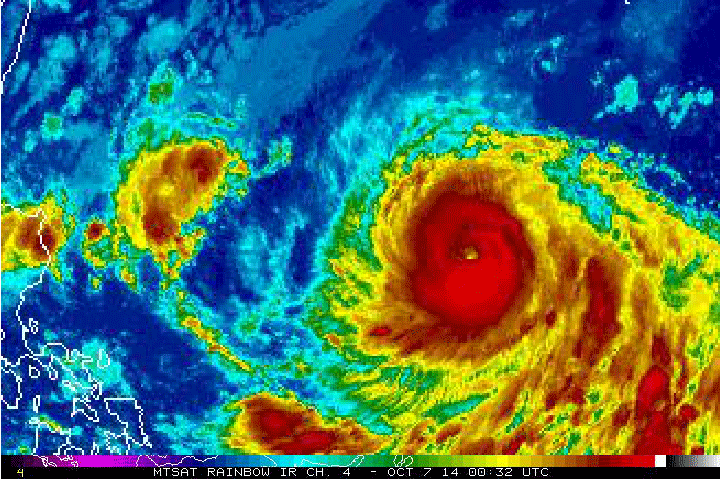 Sorry for the lack of updates in the past few months. School, work, and AMS have been taking up just about all of my time. Sometimes I even get to sleep! Anyway, the biggest weather story at the moment is Super Typhoon Vongfong in the western Pacific. Currently equivalent to a category 4 hurricane, this…
October 7, 2014
Below average temperatures are expected to continue for the last couple days of July, as well as the first week of August. (Image Missing) This will conclude a month of below average temperatures. Only five days of this month have been at or above average temperatures. With the next two days only making it up…
July 29, 2014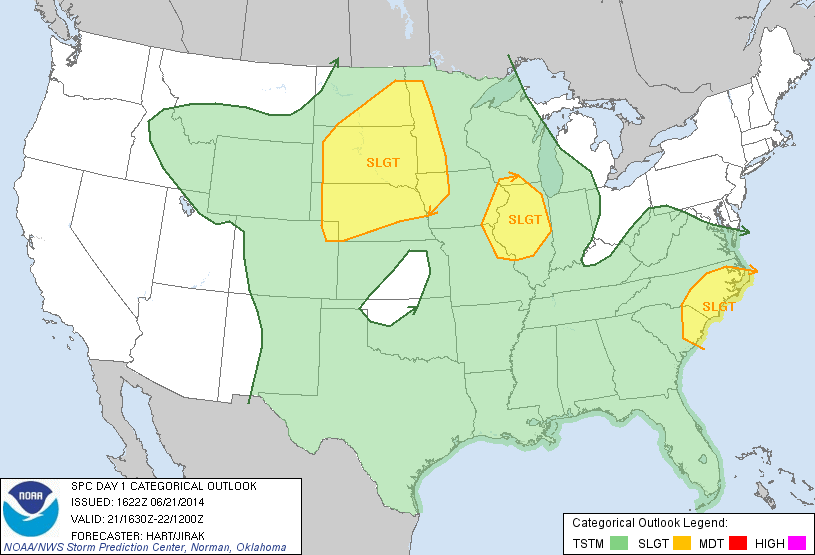 The Storm Prediction Center has given a good chunk of Illinois a Slight Risk for severe weather today; with damaging wind, and large hail being the primary concerns. A Severe Thunderstorm Watch has already been issued, in effect until 9 PM tonight.
June 21, 2014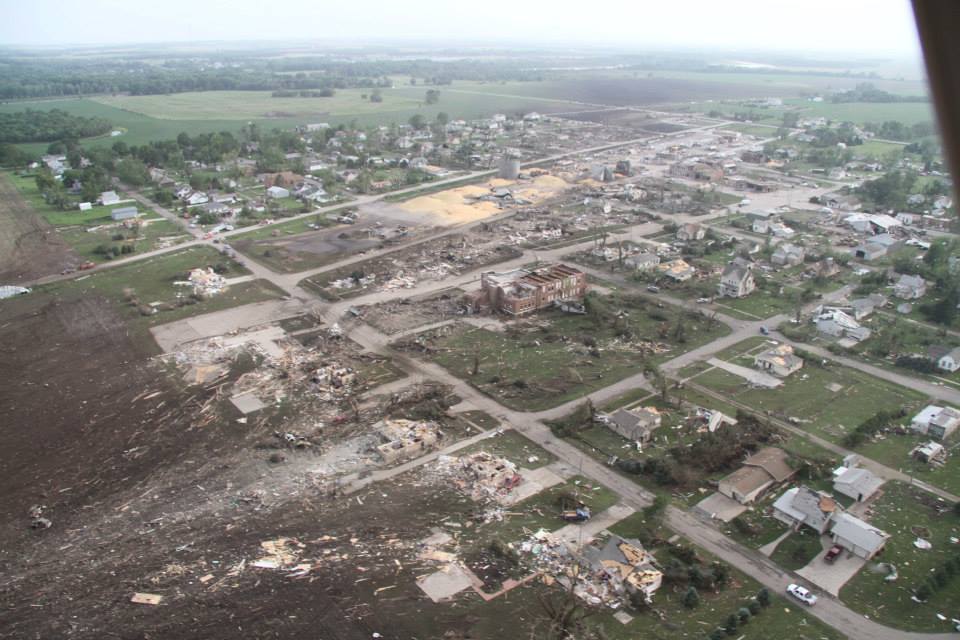 It's been a rough couple of days for northeastern Nebraska. Yesterday, multiple wedge tornadoes touched down, including two at the same time. Pilger, Nebraska took a direct hit from a large tornado, damaging 75% of the town. Two fatalities were reported. Today, a large wedge tornado slowly drifted southeast over the course of a couple…
June 17, 2014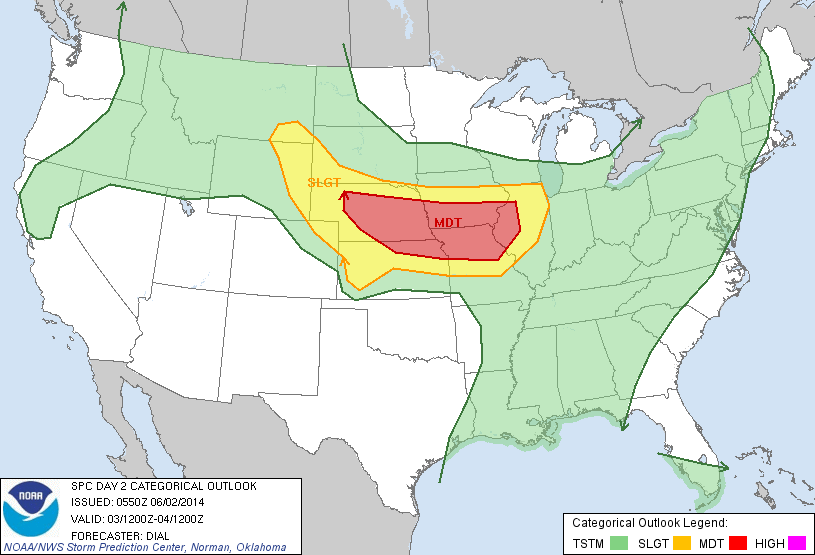 I have decided that I am hitting the road for Nebraska tomorrow, leaving at noon at the latest. To confirm I made a good choice, the Storm Prediction Center has upgraded Tuesday to a Moderate Risk. Wish me luck!
June 2, 2014