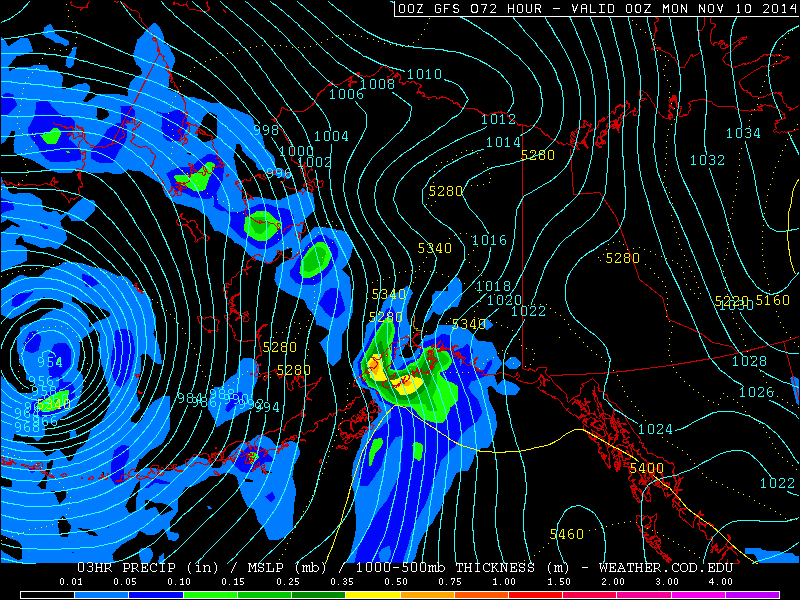 SLS, and Nuri
The Severe Local Storms conference in Madison, WI is wrapping up, and I feel like I've learned quite a bit. There is a lot of really neat research out there, and it was cool seeing some really big names in meteorology giving talks.
In other news, a new record might be set tomorrow. What used to be Super Typhoon Nuri (equivalent to a category 5 hurricane and one point,) will lose its tropical characteristics and undergo a significant drop in pressure. Currently, the low is expected to become the lowest pressure ever recorded in Alaska. It could still potentially be the lowest pressure ever recorded in an extra tropical cyclone (the current record is 913 mb.)
The Capital Weather Gang have a couple of good articles on Nuri. (1)(2).