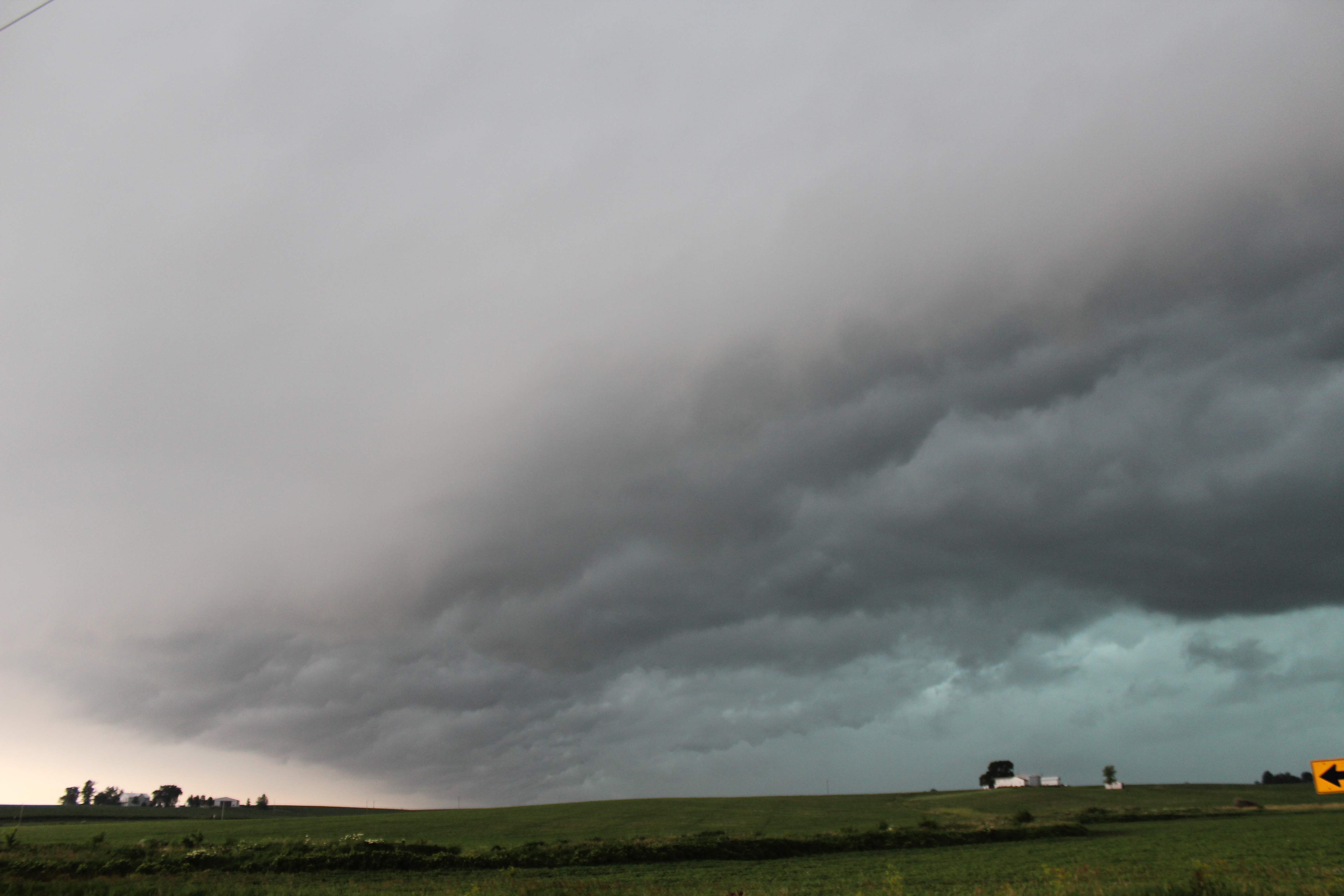 This was an interesting day, as two waves of severe storms moved through northern Illinois. I left my house in the morning and headed towards Iowa. While there had been some discreet supercells, by the time I got to the Iowa City area the storms had consolidated into a QLCS. I found a nice, open…
June 30, 2014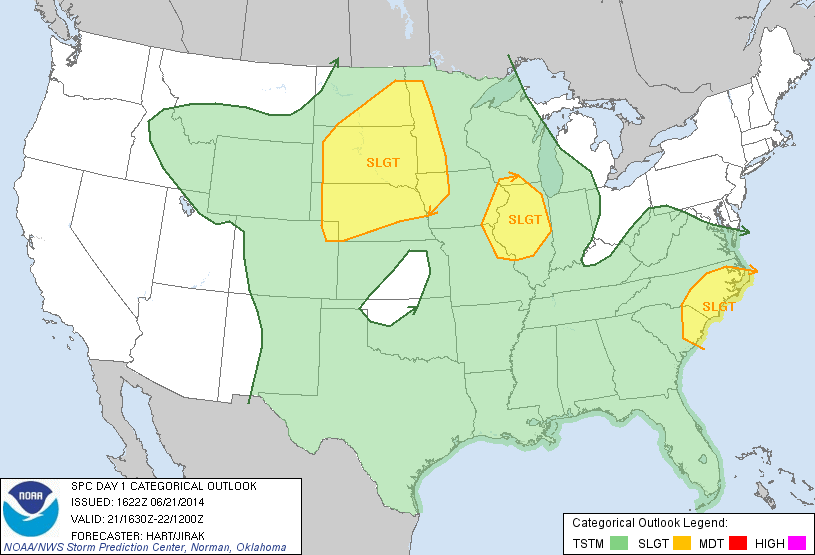 The Storm Prediction Center has given a good chunk of Illinois a Slight Risk for severe weather today; with damaging wind, and large hail being the primary concerns. A Severe Thunderstorm Watch has already been issued, in effect until 9 PM tonight.
June 21, 2014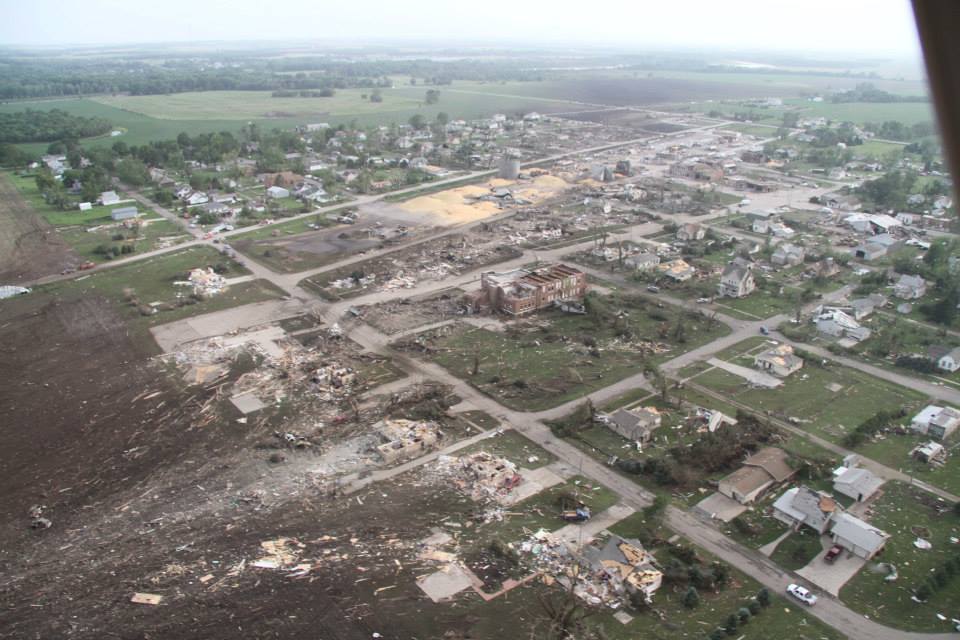 It's been a rough couple of days for northeastern Nebraska. Yesterday, multiple wedge tornadoes touched down, including two at the same time. Pilger, Nebraska took a direct hit from a large tornado, damaging 75% of the town. Two fatalities were reported. Today, a large wedge tornado slowly drifted southeast over the course of a couple…
June 17, 2014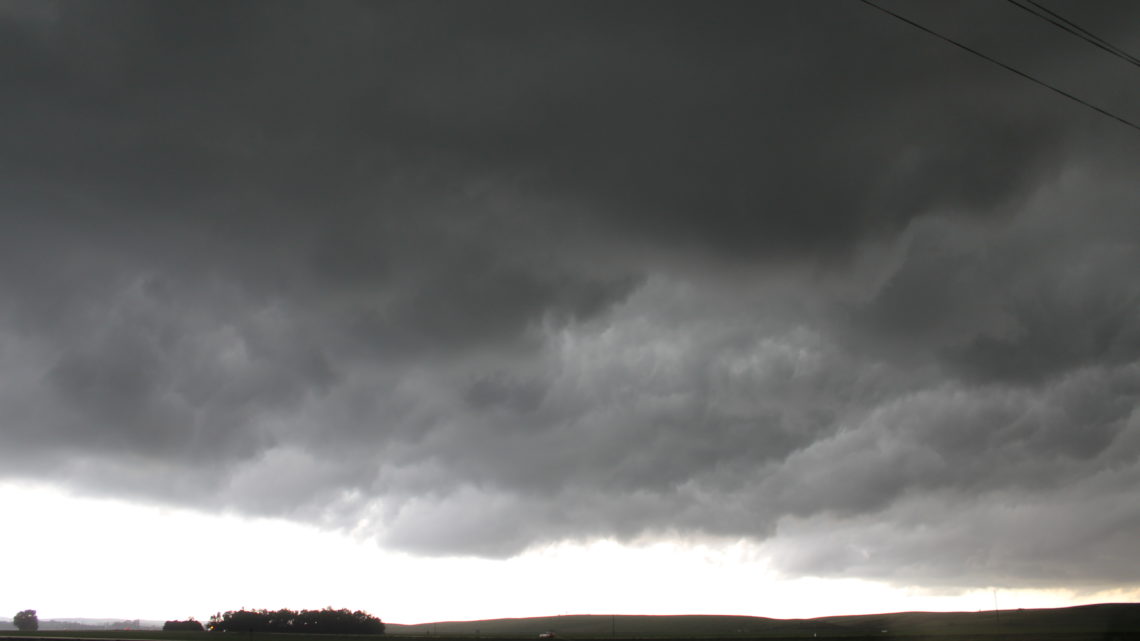 This was a disappointing day for sure. After touring around Nebraska for a bit, I ended up in Ord. Sat there for a while, waiting for storms to develop. There was some convection to my north, but it was very disorganized looking. To my southwest, some new convection began firing up, near where the SPC…
June 3, 2014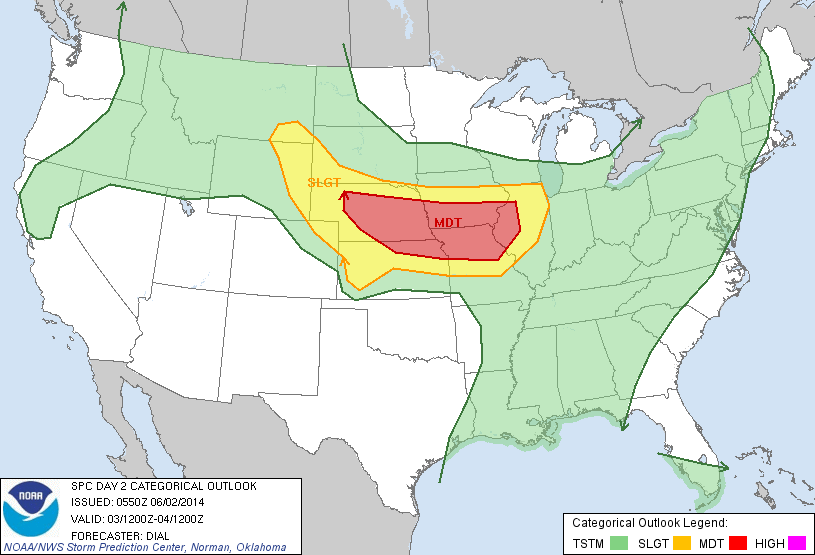 I have decided that I am hitting the road for Nebraska tomorrow, leaving at noon at the latest. To confirm I made a good choice, the Storm Prediction Center has upgraded Tuesday to a Moderate Risk. Wish me luck!
June 2, 2014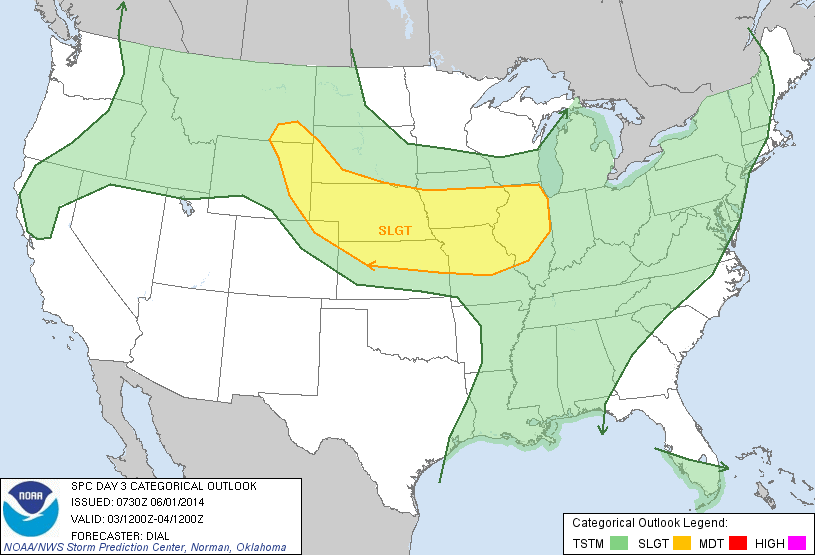 Thermodynamically, Tuesday still looks very good. What is giving me pause about Tuesday is storm mode. The GFS and NAM are in agreement about a more derecho-like event taking place. The question is will there be any supercells before that takes place. The GFS says yes, the NAM says no. I'd really hate to drive…
June 1, 2014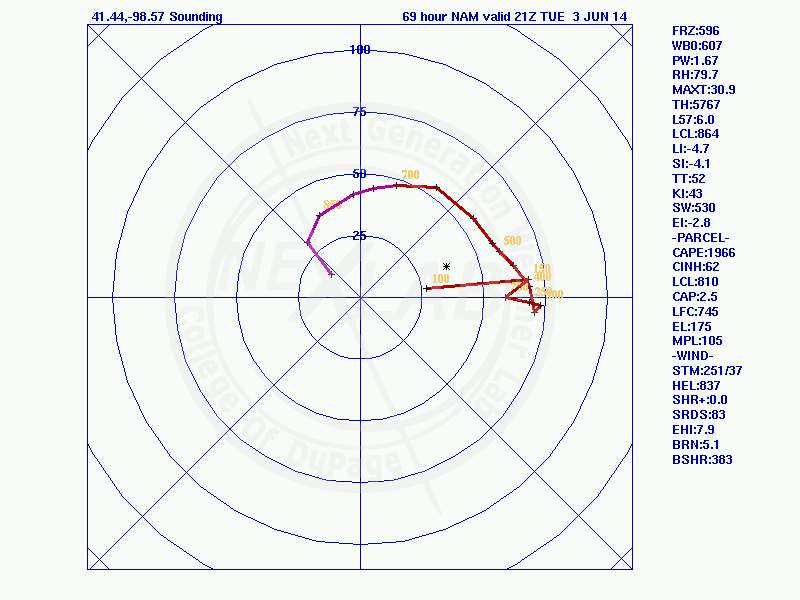 Tuesday is looking like possibly the best storm chase day of the year, based on terrain and atmospheric conditions. As such, I will be in the field chasing. At the moment, I'm setting my initial target area as Kearney, Nebraska. Of course, that may change in the coming days as the forecast models get a…
June 1, 2014