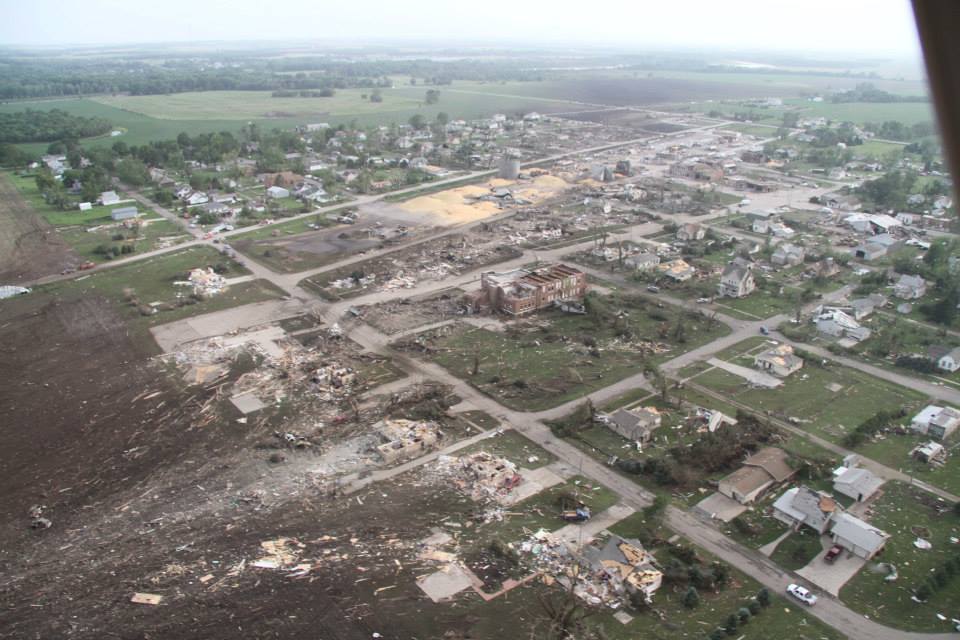 Nebraska Hit Hard by Tornadoes
It's been a rough couple of days for northeastern Nebraska. Yesterday, multiple wedge tornadoes touched down, including two at the same time. Pilger, Nebraska took a direct hit from a large tornado, damaging 75% of the town. Two fatalities were reported.
Today, a large wedge tornado slowly drifted southeast over the course of a couple hours between the towns of Coleridge and Laurel, Nebraska. Damage has been reported, but it seems like the tornado largely missed the two towns.