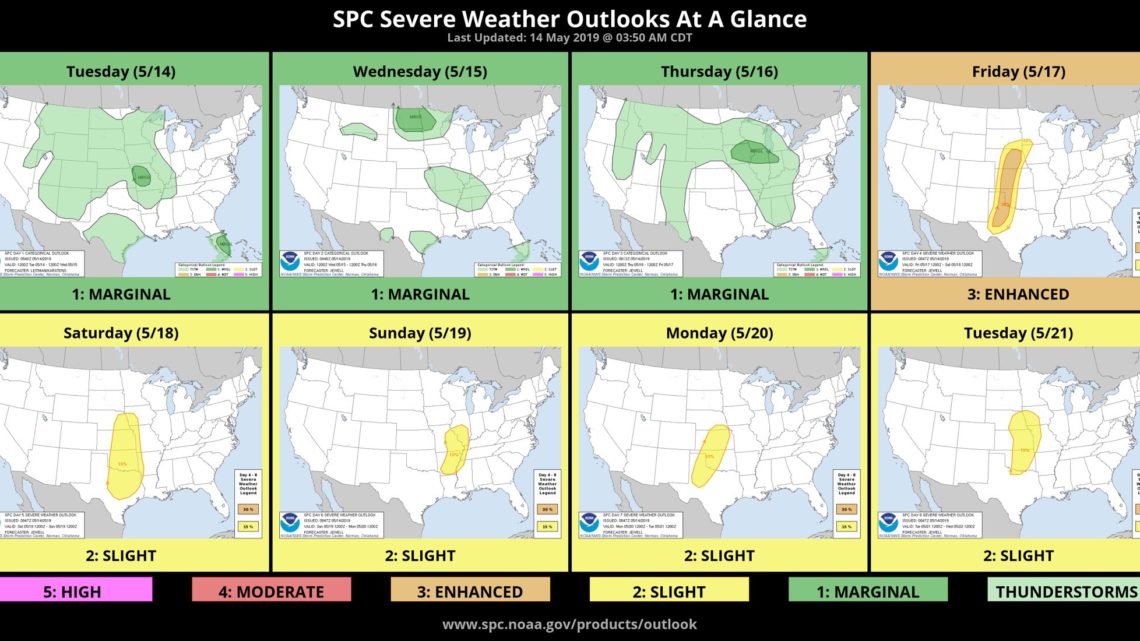 There appears to be quite a prolonged severe weather setup on the way. Not only prolonged, but potentially a very potent set up at times as well. Personally, I don't think I've seen a prolonged set up like this before. The severe weather begins on Friday, and likely continues through at least Wednesday or Thursday…
May 14, 2019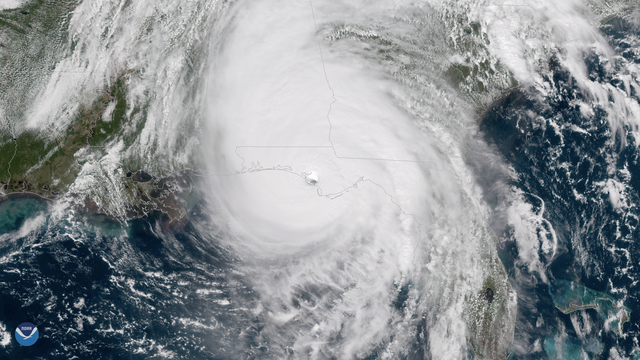 Yesterday, the National Hurricane Center announced that it was upgrading Hurricane Michael to a category 5 hurricane. Hurricane Michael, which made landfall near Mexico Beach, Florida on October 10 of last year, was originally rated as a high-end category 4 storm with 155 mph winds. But a post-storm analysis determined that wind speeds were actually…
April 20, 2019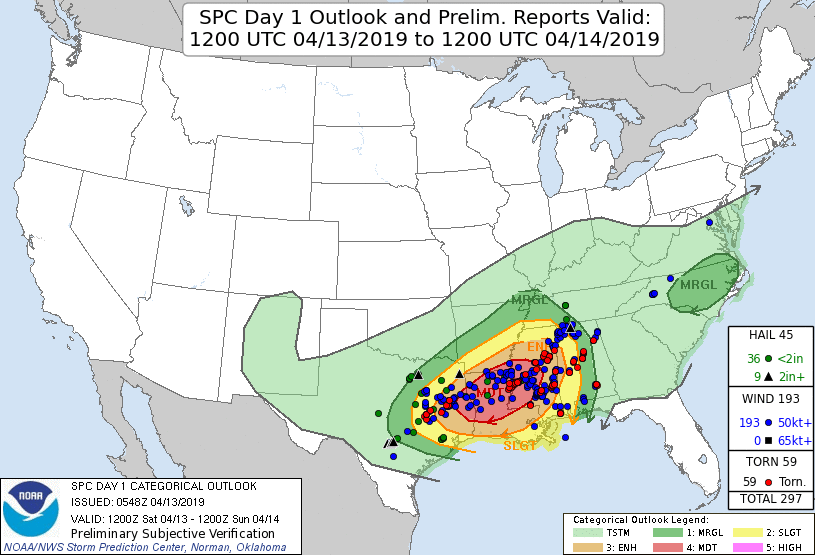 This past weekend had the largest severe weather outbreak so far this year. Unfortunately, there were a few fatalities. The severe weather outbreak started on Saturday. The Storm Prediction Center gave the day a Moderate Risk of severe weather; the second highest rating. Overall, it was kind of a messy day. A couple different lines…
April 16, 2019
So! I am in the process of updating the website. I have added WordPress to the homepage to make editing things a bit quicker. I may be editing other parts of the website as well. The plan is to turn this website into more of a blog, where I'll talk about the weather, my travels…
April 13, 2019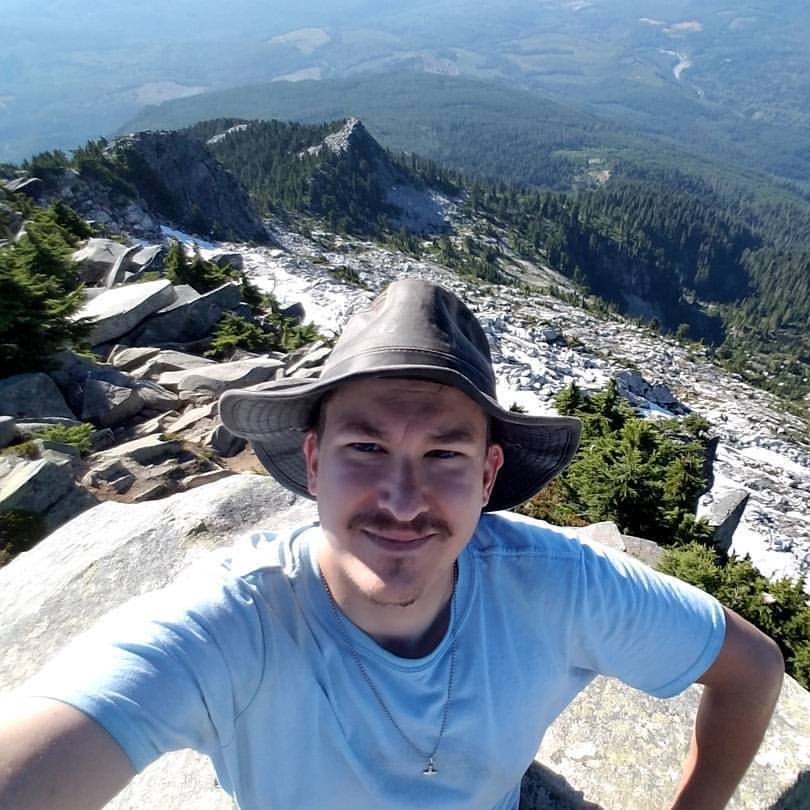 Hello everyone! It's been a while! I guess a recap of events is in order. I was living in Peoria, Illinois, and working down in Washington, Illinois. But I applied for, and was hired at, a new job; this one in Bellevue, Washington. I moved from Peoria at the end of June, 2016 to my…
September 27, 2017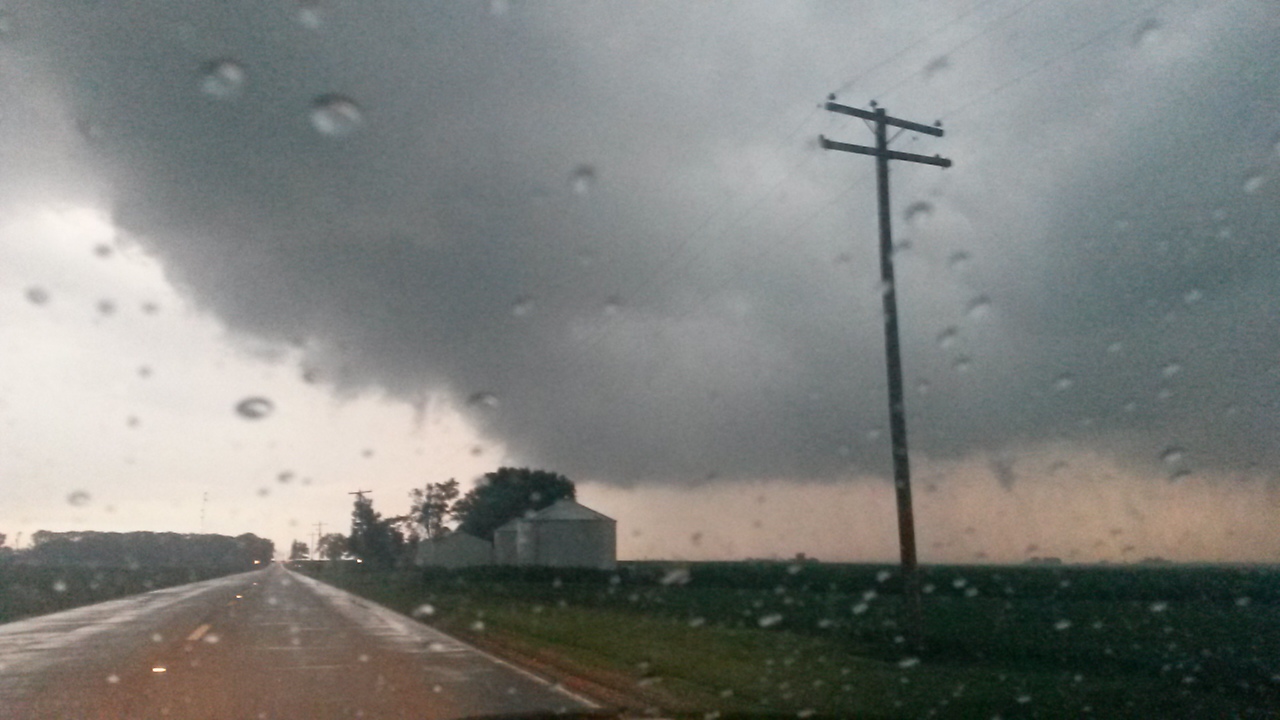 Went storm chasing yesterday. Saw one confirmed tornado, and one possible one. Head over to the 'Storm Chase' section of the website to read my chase log, or just click on the picture below.
June 23, 2016
Not a damn thing, really. I would like to start forecasting for Peoria on a daily basis. I have been working on a page for that, but it is a work in progress. I did go on my first storm chase of the year back on March 15th. I saw a few wall clouds, and…
April 6, 2016
Tomorrow looks to be a pretty exciting setup. Since it's right in my backyard, I'll just head out as soon as I get off of work. I'll try to live stream, if I can.
March 14, 2016
I added some ads to the website. Sorry. But hopefully this will help pay for the site.
February 8, 2016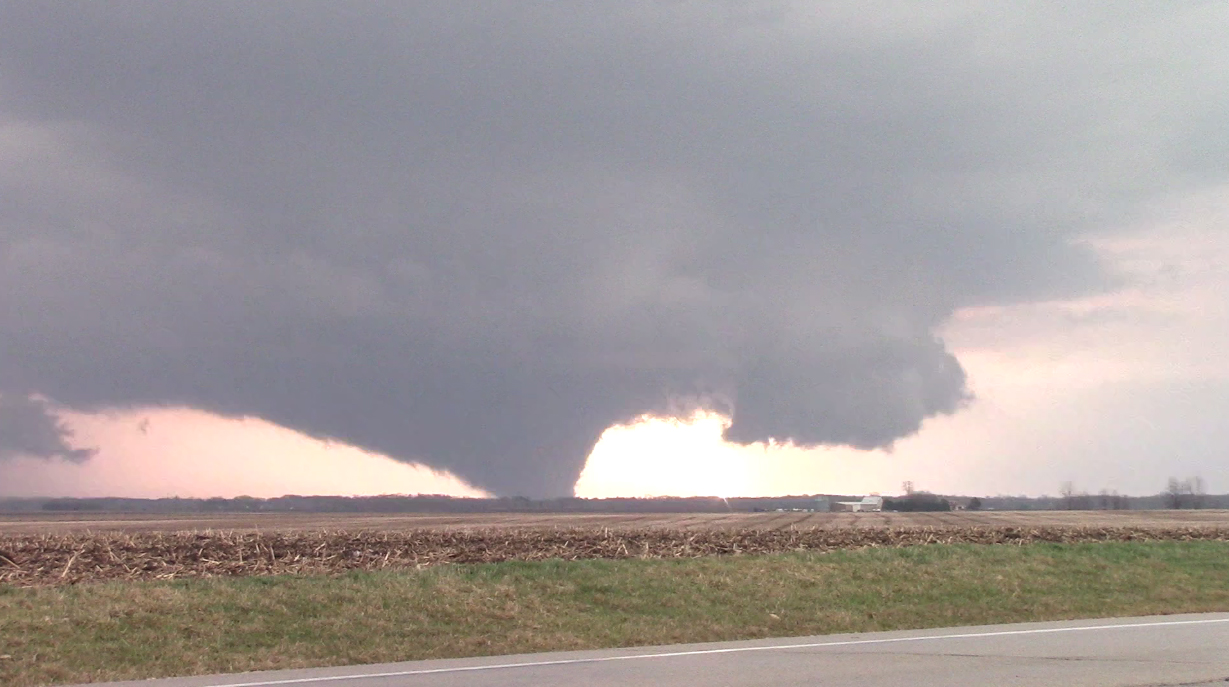 The 2015 had a lot of ups and downs for me. But I think the positives of this year definitely outweigh the negatives. I started this year off as a senior meteorology major at Northern Illinois University. I was also the President of NIU's chapter of the American Meteorological Society. I went on my first…
December 17, 2015