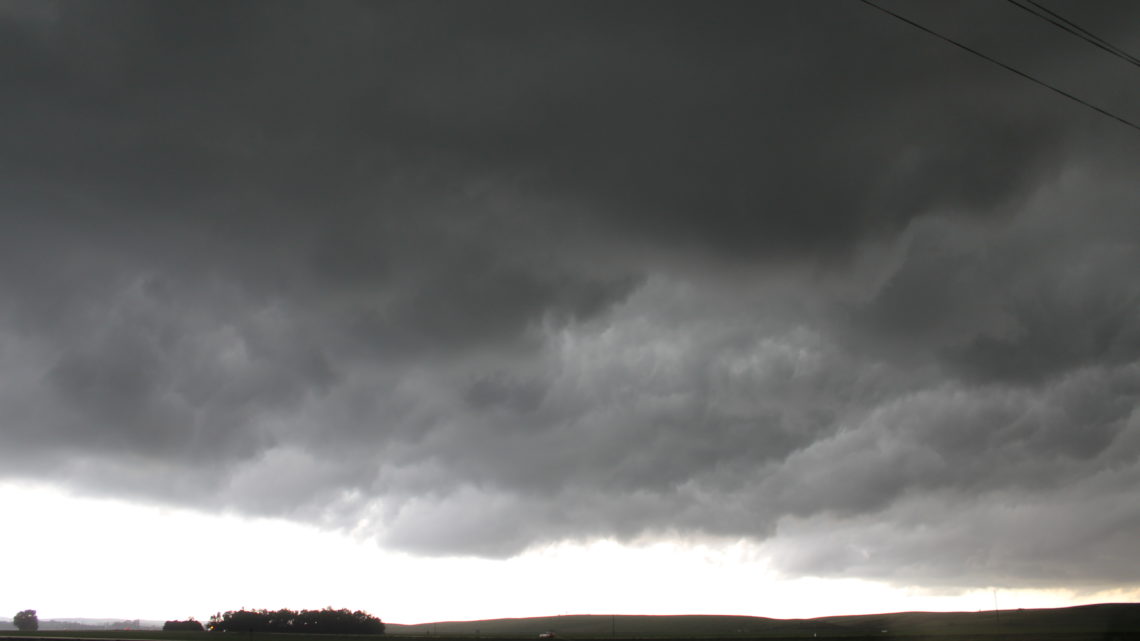 Storm Chase of 3 June, 2014
This was a disappointing day for sure. After touring around Nebraska for a bit, I ended up in Ord. Sat there for a while, waiting for storms to develop. There was some convection to my north, but it was very disorganized looking. To my southwest, some new convection began firing up, near where the SPC mesoanalysis was showing the highest STP values. So I decided to poke my head to the south and see what happened.
Unfortunately, between Ord and where I was heading (Loup City) was a cell phone signal hole. When I got near Loup City, I saw that the storms to my north had become tornado warned, and were heading for the town I was just in, Ord. So I raced back north. I entered Ord just as the storm was approaching. It was actually pretty crazy just how dark the sky got. I've been under plenty of tornado warned storms, but this one got absolutely pitch black.
Anyway, I followed the storm for a while, but saw no tornadoes. Had difficulty keeping up with the storm as it was moving east at 60 MPH (according to the NWS tor warning text.) Also, took a dirt road which ended up having a steep hill that I couldn't make it up; effectively ending my chase.
I only managed to get a few pictures, but they really don't do the storm justice. It was much, much darker.