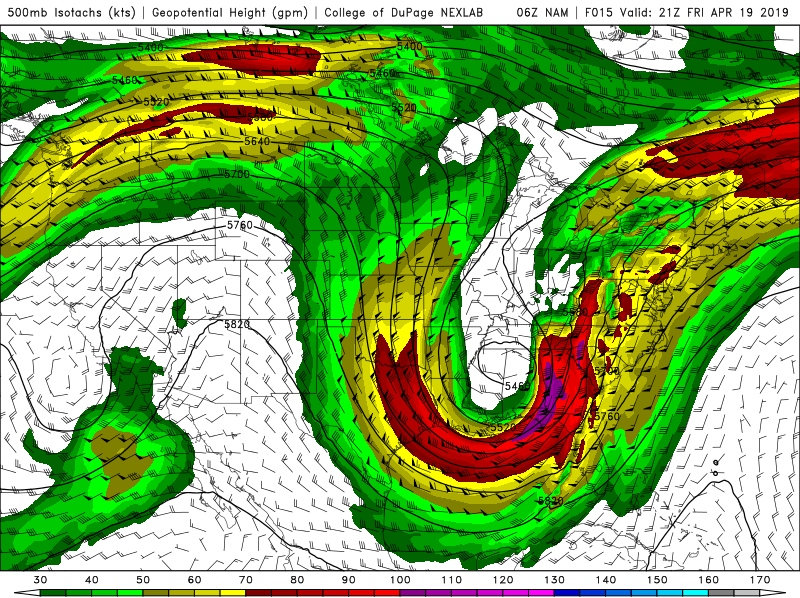 This week's severe weather continues
We are now into day three of this severe weather outbreak.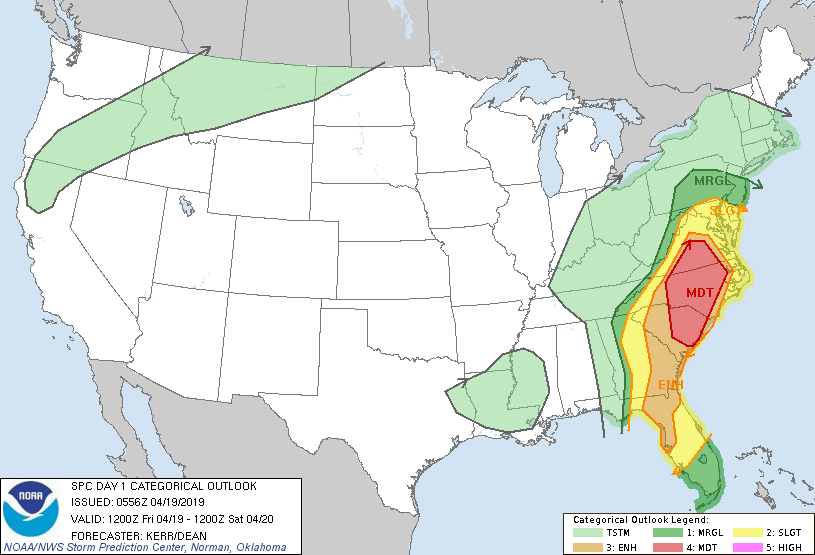 The Storm Prediction Center has given today a Moderate Risk of severe weather, the second highest rating. Damaging wind is the primary concern, although tornadoes and large hail will also be possible.
Basically, a fairly strong trough is moving through the eastern CONUS today. Wind speeds with this trough are forecasted to top 100 knots (115 MPH,) at the 500 mb pressure level. What this mean is that there will be plenty of upper level diffluence to allow for thunderstorm development. It also means that the storms will likely be moving at a pretty quick pace.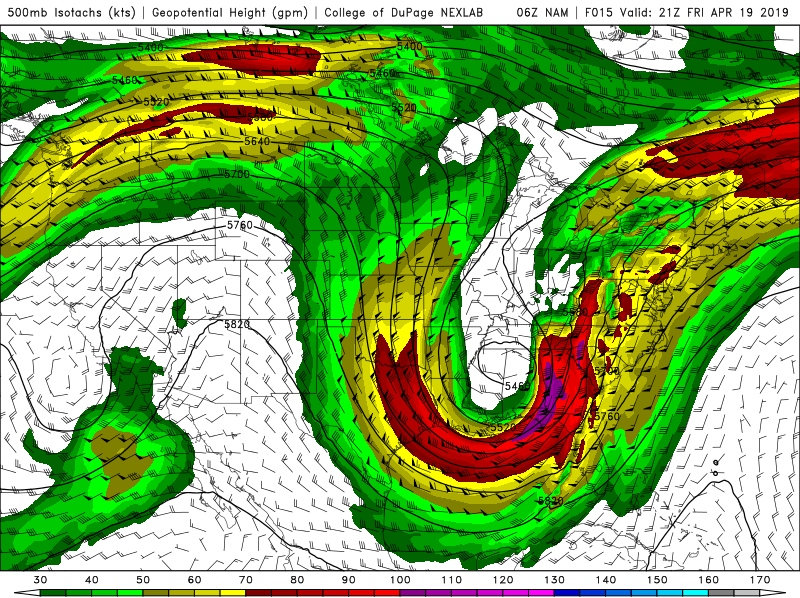 At the surface, an area of low pressure is currently moving through the Tennessee Valley. This low pressure will track to the northeast through the Appalachians today. It looks like there will also be a secondary, weaker surface low somewhere to the northeast of it.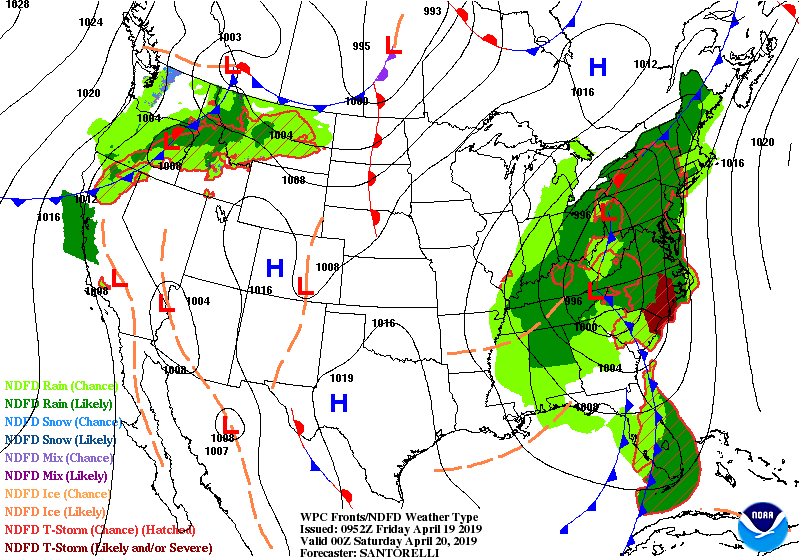 Warm and muggy conditions along the east coast (temperatures reaching the 70s and 80s, dewpoints in the 60s and 70s,) with result in moderately steep lapse rates; and therefore moderate amounts of instability. Forecast models expect some parts of the southeast to top 2,000 j/kg MUCAPE today.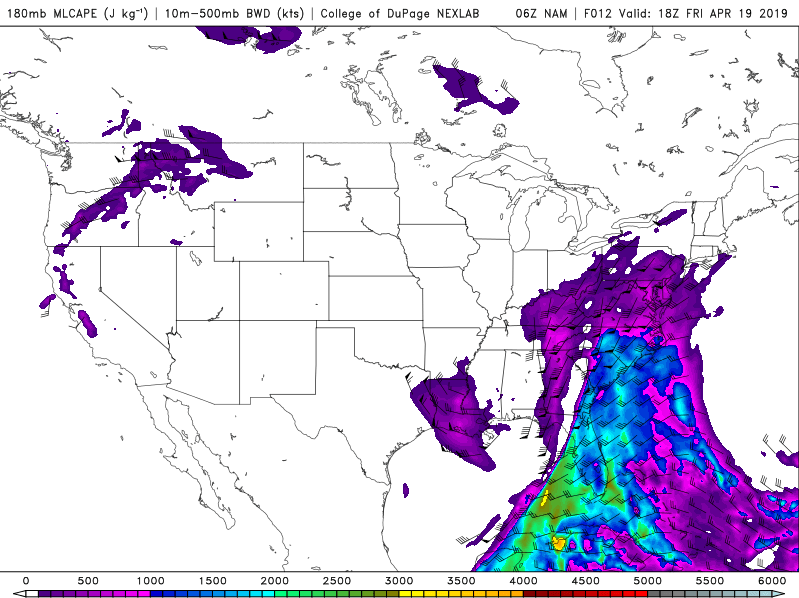 There is also going to be quite a bit of wind shear today, particularly in the lower levels. Surface winds along much of the east coast will be out of the southeast. As you move up in the atmosphere, winds will veer to the southwest and gain speed. This will allow the thunderstorms today to rotate; which will increase the chances of tornadoes today.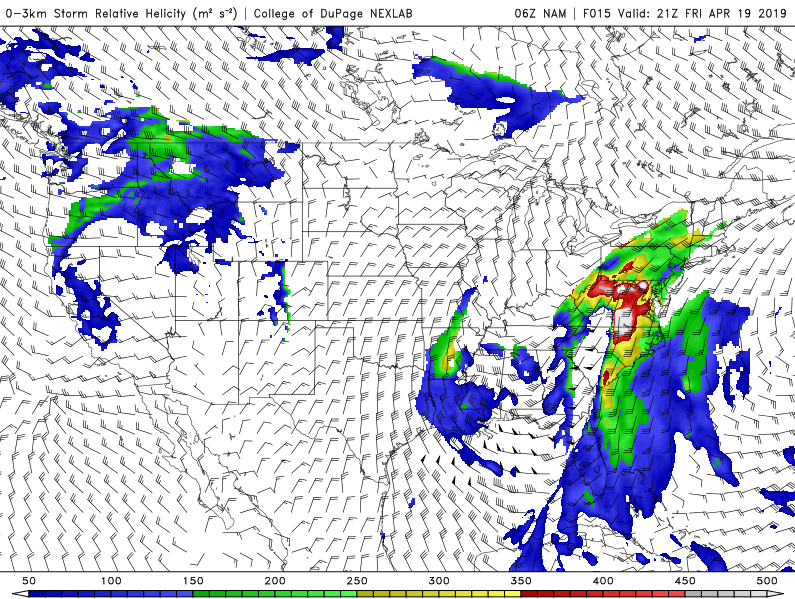 However, once you rise above the surface, the flow becomes fairly unidirectional. This means that the thunderstorms today will likely become a squall line fairly quickly. This in turn means that the primary threat today will very likely be wind damage.
As the two different forecasted simulated reflectivity loops above show, there will be quite a bit of showers and storms around the east coast today. As mentioned above, the storms today should form into at least one squall line. Strong, damaging winds will be the primary concern with these storms. But will how much low level wind shear there is, I think there will be several tornadoes today as well.