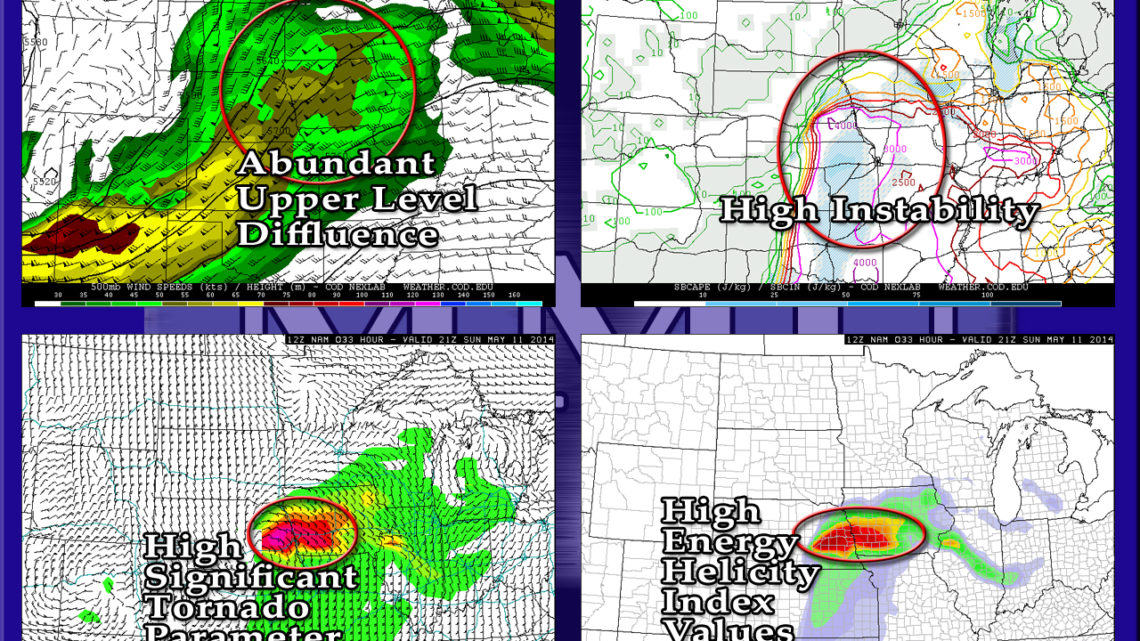 Tornado Outbreak on Mother's Day
The Storm Prediction Center has already given tomorrow a Moderate Risk, I wouldn't be surprised at an upgrade to High Risk later tonight. Eastern Nebraska, western Iowa, northwestern Missouri, and Kansas are all under the gun. With CAPE values nearing and possibly exceeding 4,000 j/kg, and pretty extreme helicity values near the warm front, multiple large, long tracked tornadoes are possible.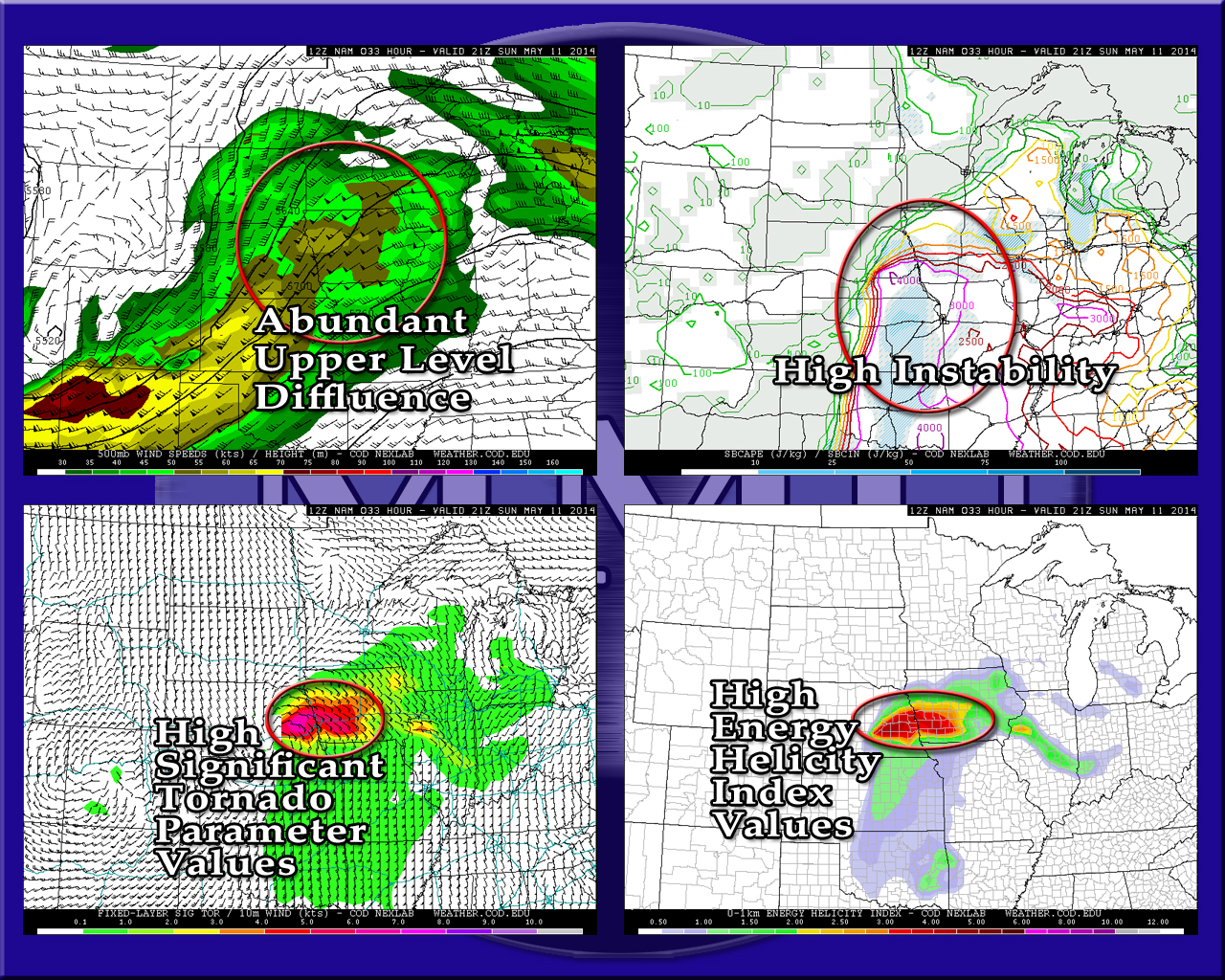 NAM forecast soundings from eastern Nebraska show what we call "loaded-gun soundings." Basically, there is very strong instability with a little bit of a cap that will hold off storm initiation until the afternoon, when diurnal heating increases instability. Once the cap is broken, the storms fire off like a gun, usually resulting is very strong supercells, and potentially strong tornadoes.