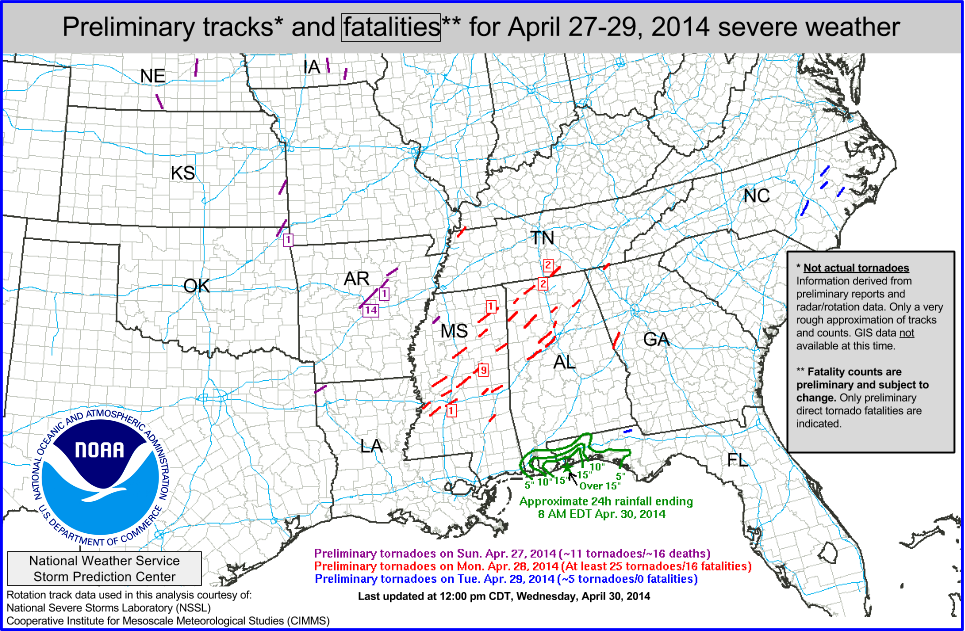 First High Risk Days/Multi-day Outbreak of 2014
We just had out first multi-day tornado outbreak of the year.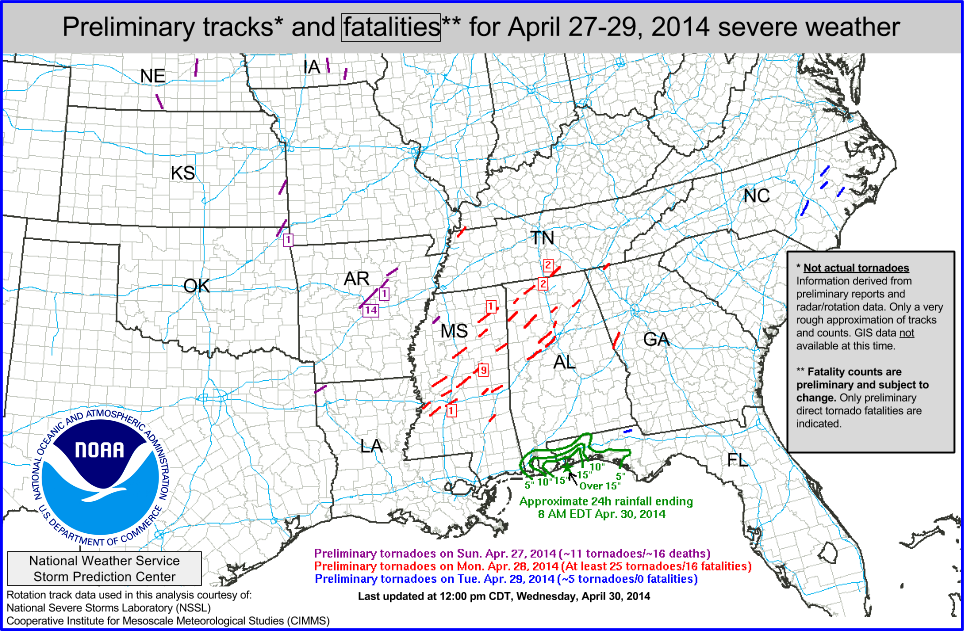 32 people were killed during the three-day severe weather event. Tornadoes of note include the Mayflower-Vilonia, Arkansas tornado on Sunday evening, which has the preliminary rating of EF-3 and it killed 14 people, and the Louisville, Mississippi EF-4, which killed 9 people.
As for myself, I went storm chasing in Nebraska on Saturday and Sunday. I even caught my first tornado of the year on Sunday. Write ups of my trip this past weekend can be found in the Storm Chasing section of this website.