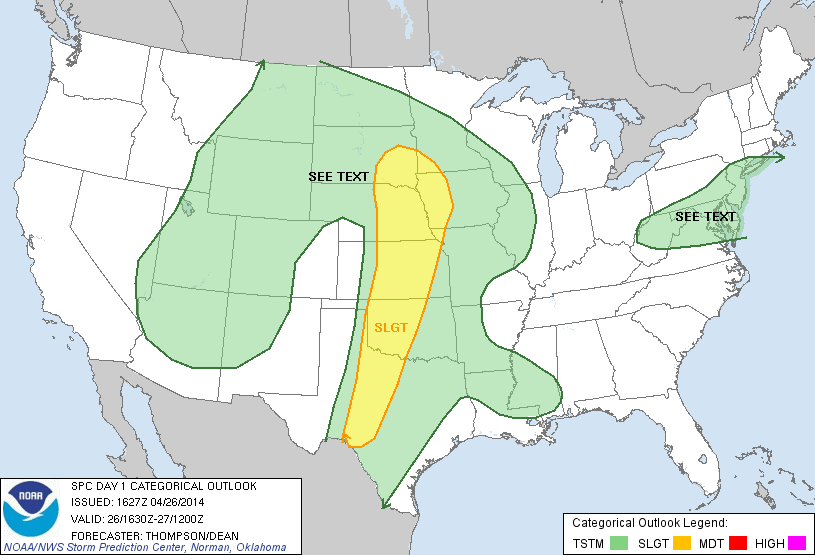 Storm Chase of April 26th, 2014.
This was the first *real* of the year. My target area was Lincoln, Nebraska. Now, on the Monday and Tuesday before this, Saturday looked like it could be a pretty huge day. But by that Wednesday, the outlook was not so great looking. But, there was a chance that a supercell or two could form. And if they did, then there was a decent chance they could drive a nice, slow moving tornado. Furthermore, Nebraska also had a severe weather potential for the next day as well. So it made sense to drive there, and have two days of storm chasing in the same spot.
So I got to Lincoln Friday night, and got a hotel room. Saturday, I pretty much spent the whole day waiting around. I did move to a couple different locations, but at the end of the day, not a single storm fired up in Nebraska. So, I headed back to my hotel in Lincoln, and got ready for the next day.