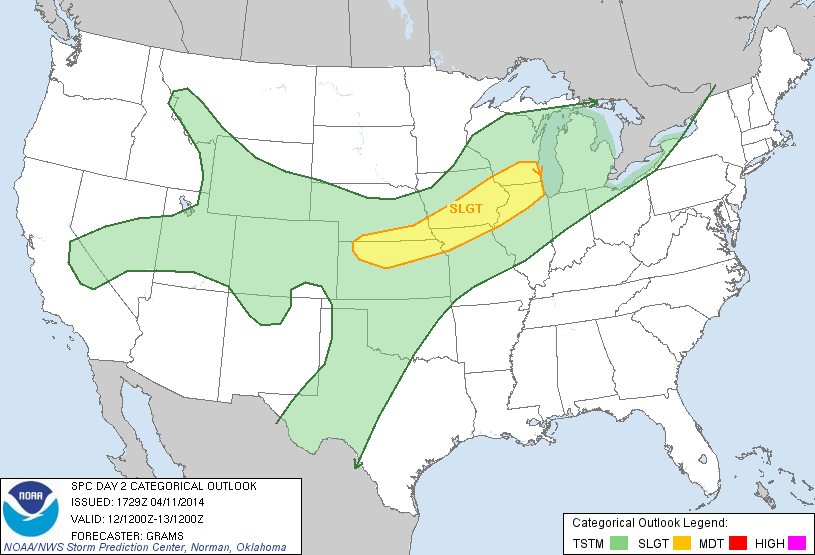 Possible Storm Chase on Saturday
This one snuck up on me a little bit. But The Storm Prediction Center has given northern Illinois and parts of eastern and southern Iowa a Slight Risk for tomorrow.
I'm in the process of doing an analysis of the event. But one thing I can say right away is it will be an unusual storm chase. I actually have a wedding to go to tomorrow in Davenport, Iowa, which I believe starts at 4 PM. So if I do go storm chasing, I'll likely be in a suit. The good news though is I'll already be in a decent target area; although I may want to go a bit further west.
Anyway, stay tuned. I'll post more info when I can.
Oh. Also, last night I was elected to be the new President of NIU's chapter of the American Meteorological Society.