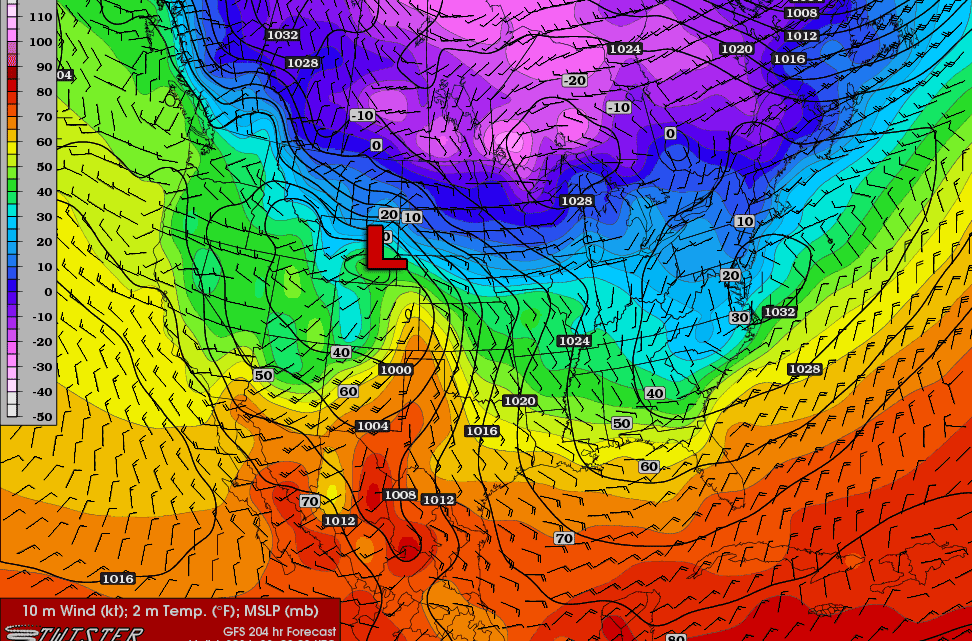 Next Severe Weather Event?
With yesterday's severe weather event in the books, and northern Illinois slipping back into winter, I've been looking at the GFS; eagerly looking for the next event as well as some more spring like temperatures.
There is a possibility on March 2: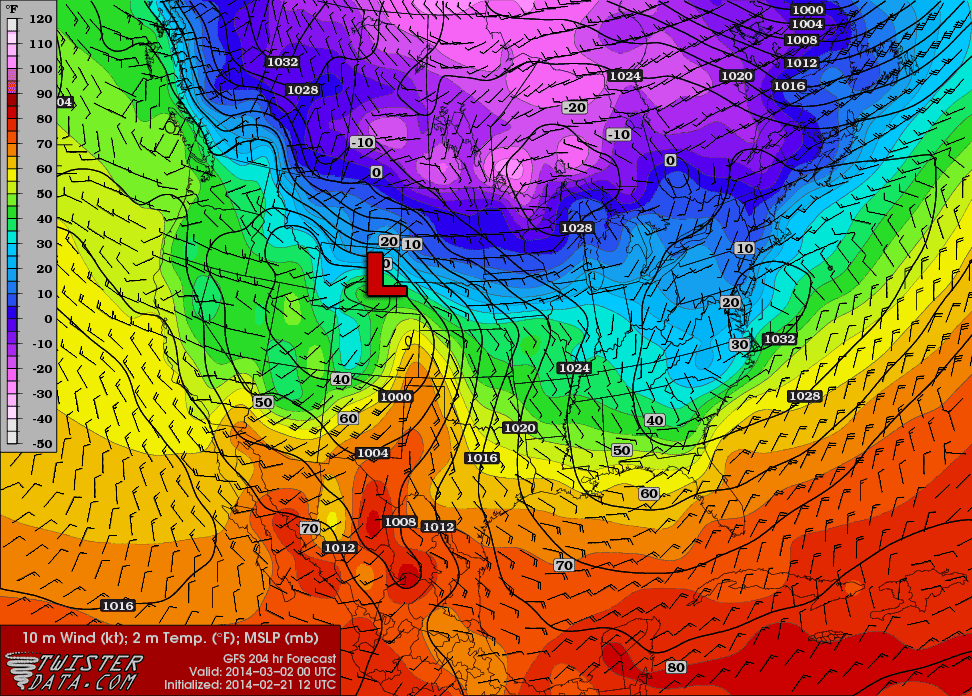 A surface low will move through the Central Plains into the Mississippi River valley/Great Lakes region on a very similar track to the one that caused the severe weather outbreak yesterday. A couple of key differences, however, are that the low is not expected to be nearly as intense as the last one, and that the timing of the event.

While the last low was passing through northeastern Wisconsin/Michigan by around 0z, the next low looks to only be in south-central Iowa/north-central Missouri, if the timing in the GFS remains consistent. As a result, the potential severe weather will be further southwest than yesterdays event. Missouri, Arkansas, eastern Oklahoma and eastern Texas would be areas potentially effected.With the low not being nearly as potent as the last one, the potential for severe weather may be a little less. At the moment, the GFS does not really show a whole lot of instability. However, this forecast is for over 200 hours out at the moment, so nothing is definite or final at this point. It's mostly just something to watch for.