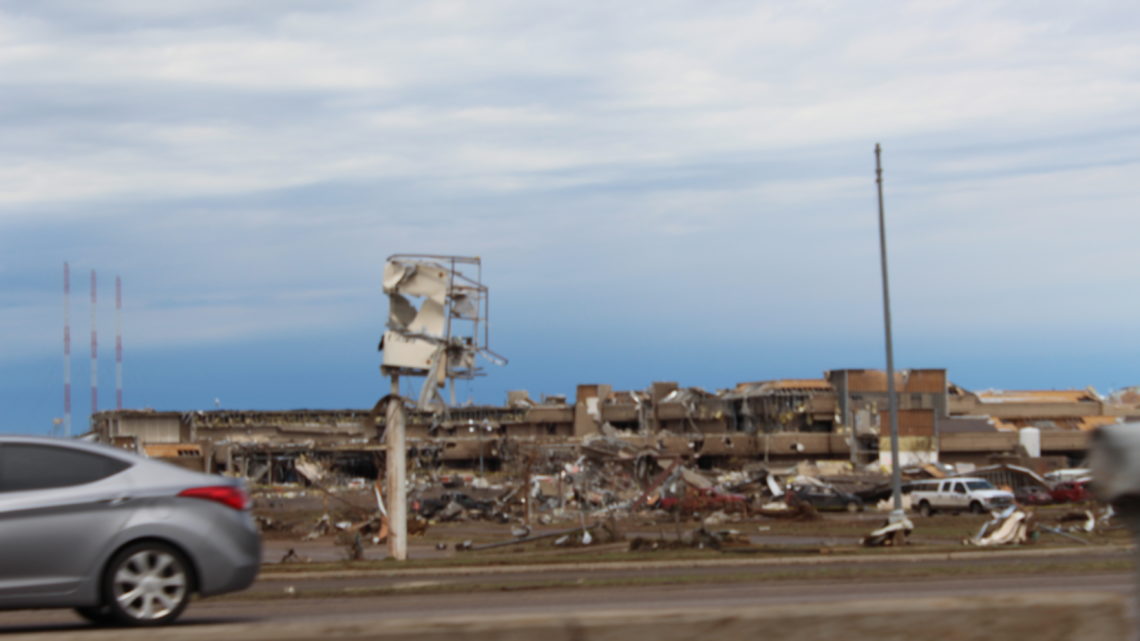 Moore, OK EF5 Tornado Damage
The day of the Moore tornado was the last day of my little storm chasing vacation. After I struck out in storm chasing, I went and hung out in Norman for the rest of the evening. Then I tried to find a hotel room. What I hadn't thought about was the many, many displaced people because of the tornado. Luckily, a friend was kind of enough to let me crash at her apartment.
The next morning, I made it a point to take I-35 north on my way home so I could see some of the damage. Unlike when I had visited Joplin, Missouri three weeks after the tornado hit, I was not able to actually drive around Moore. So the only pictures I was able to get were of what I could see from 35.
My drive through Joplin was a shocking and hard hitting drive, because I had never seen EF-5 damage in person before. My drive through Moore was a little less shocking because I wasn't able to see as much. But it was more hard hitting, because I used to work in Moore. Fortunately, the Home Depot I worked at was spared, but places I used to drive by and visit were gone.
It's one thing seeing tornado damage, it's another thing when it's part of your home.