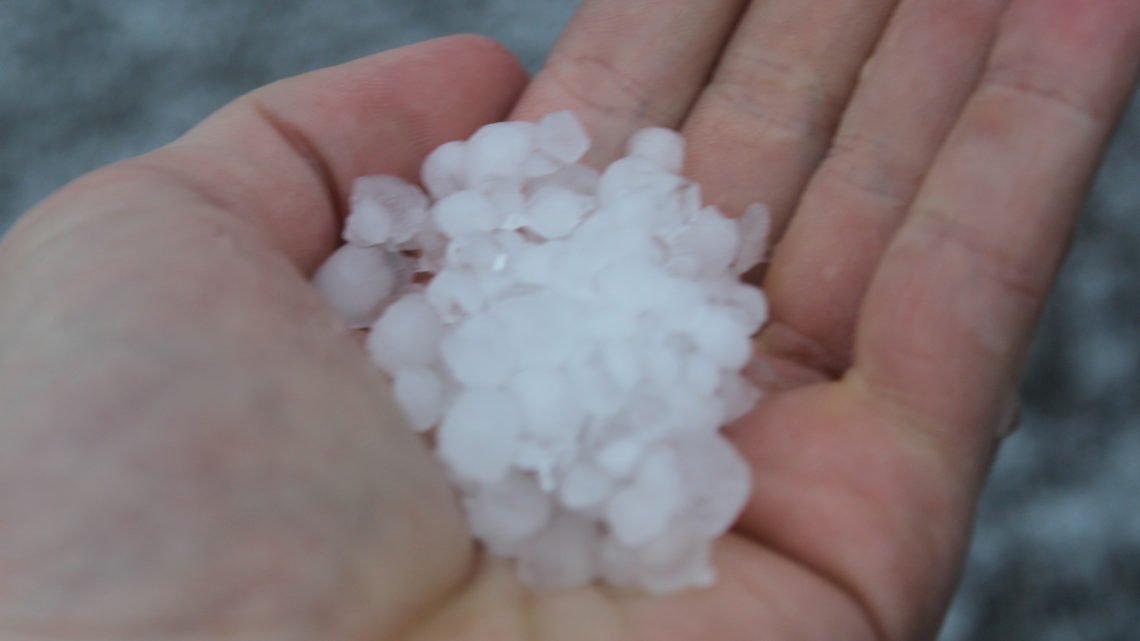 Storm Chase of April 17, 2013
This was my first storm chase of 2013. While it was a Moderate Risk for parts of Oklahoma, Kansas, Texas, and Missouri, it was only a Slight Risk for northern Illinois. I honestly was not expecting much on this chase, I mostly just wanted to see some weather. I started off heading west, towards Dekalb. I eventually settled on getting in position of a severe warned storm just west of Elgin, IL.
It was there that the heavens opened up and dumped a lot of hail. It was smaller hail, dime and nickle sized at the most. But it was still impressive to watch, and I got what I set out for.
I did continue to go chasing afterwards, but saw little more than some lightning and a lot of heavy rain.