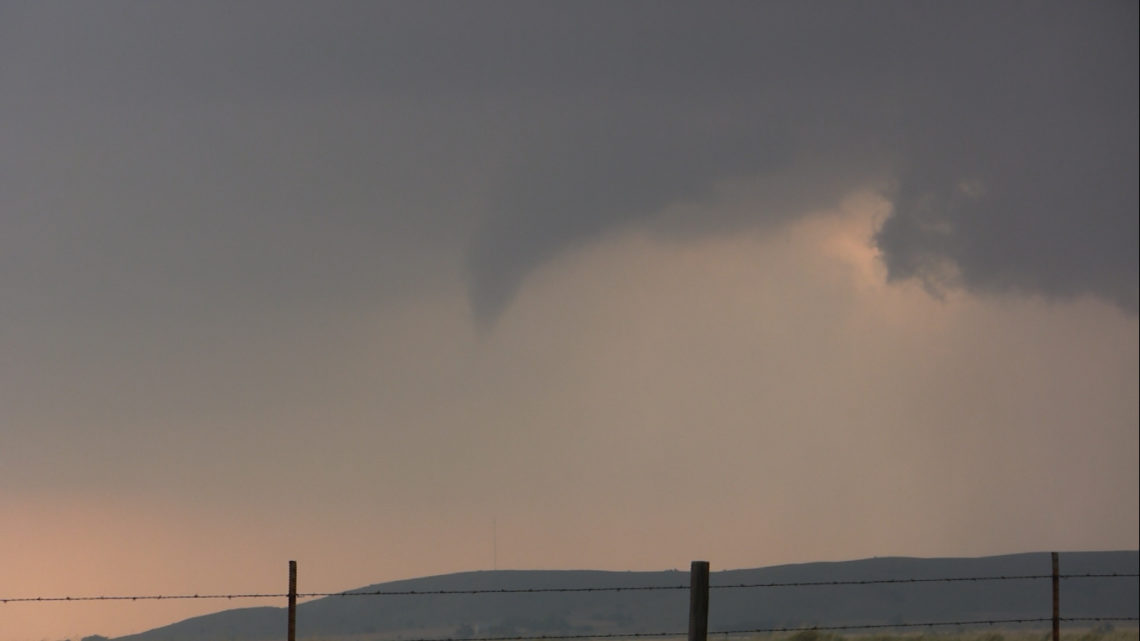 Storm Chase of 23 May, 2011
Today was what as know to storm chasers as "the day before the day." It had all the parameters for a pretty decent severe weather outbreak, and indeed, plenty of supercells did fire off. However, the main show will ultimately be tomorrow, in which a major tornado outbreak is possible.
Overall, I would rate today as a huge success. I had picked out an initial target area of El Reno, which is west of Oklahoma City. I had class during the morning, and Army muster duty in the afternoon. Afterwards, I spent some time with Alyson and her new puppy. By the time I got back to my apartment and checked on the weather, a tornado watch had been issued and storms were already firing in the west.
I jumped in the car and made my way to El Reno. After stopping for a quick bite to eat, I determined there were two areas of interest. The first was to the north. The storms there were further along, and one was already tornado warned, but with heavy precipitation. The second area was to the south. The storm wasn't quite as developed yet, but it was isolated, and with less precipitation.
I decided on going for the southern, as I decided I would have a better chance of catching it. I continued west on 40, and then eventually dove south. I raced south through Anadarko and into Apache. I had to stop for a quick gas and bathroom break on Apache. From there, I flew west as fast as I could; in a race to make it west before ther hail core caught up to me. After taking some hits from some decent sized hail, I broke through the precipitation and into the inflow notch.
I continued a little bit further until I found a decent place to view the storm. I pulled off the side of the road and grabbed my camera and tripod. I got my camera set up and recording, and managed to video tape a developing funnel cloud. The funnel never reached the ground, it was never a tornado.
I watched the funnel cloud eventually disappear. Once the rotating clouds were nearly over head, I jumped back in the car and went back east. I stopped a few more times, along with other chasers, and observed the storm. But the storm pretty much just died off after producing the funnel. I chased on for a little while, just in case the storm re-intensified; but it never did. I returned home a little while later.