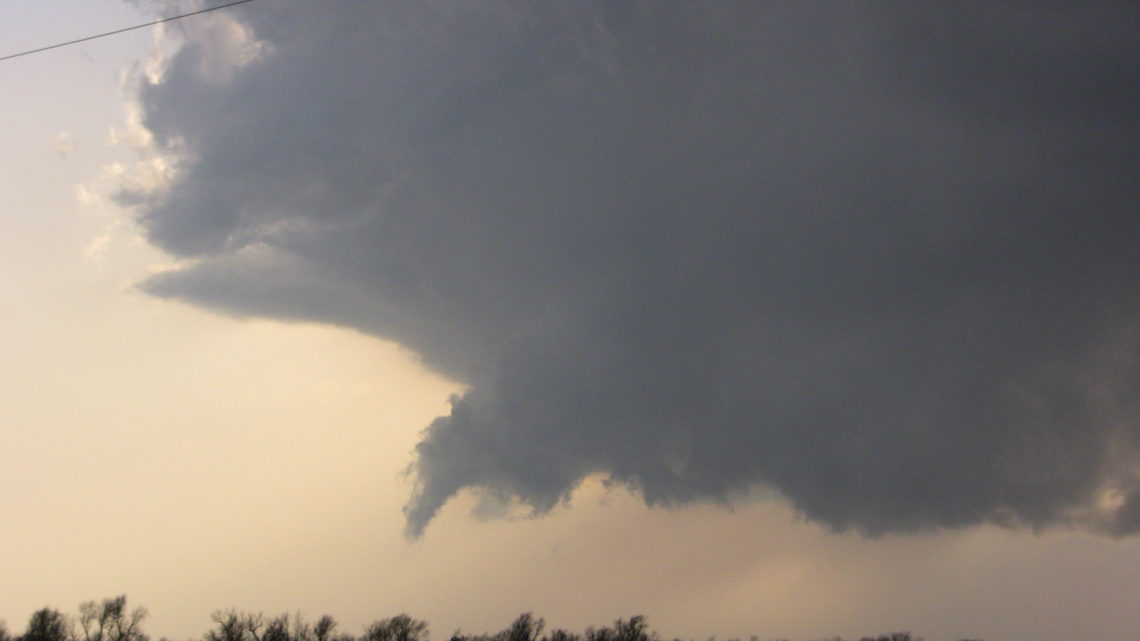 Storm Chase of 27 February, 2011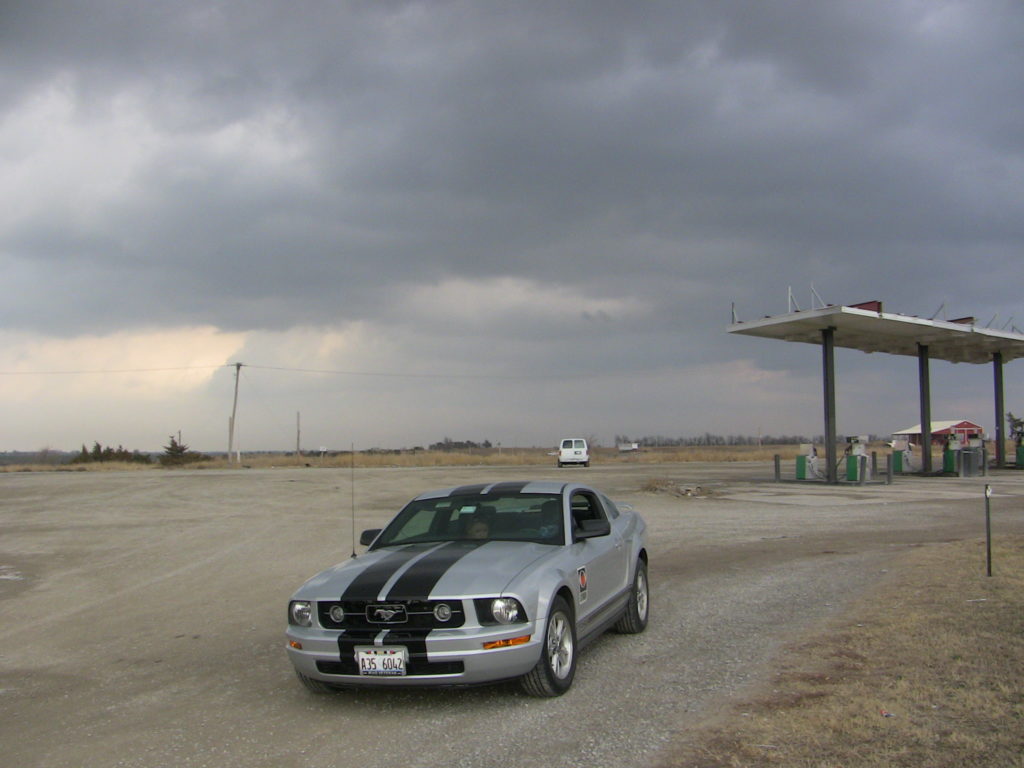 Unlike previous storm chases where I chased by myself, this time I had my lovely girlfriend Alyson with me. I did the driving, she did the navigating, photographing, and other computer stuff.
We started the day early, waking up at 7 AM. Our initial target area was Ponca City, OK. After breakfast and loading up the car, we were on the road by 9:30. After stopping at a Walmart briefly, we reached Alyson's grandmother's house.
Not long after we had lunch, storms began firing to the northwest. One nasty storm in particular hit Wichita head on. At that point, Alyson and I jumped back in the car, and headed west on 60. A little ways west, we stopped on a dirt road and took a look at the sky. Above us were wave after wave of cumulonimbus clouds trying to develop into thunderstorms. We stayed there for a while and took some pictures.

We decided to follow these developing storms, and see what happened. After taking a dirt road for what seemed like forever, we took a paved road back to I-35 and headed north. We stopped at a gas station west of Portland, Kansas and decided to wait and see what the storms did. At about that time, a tornado watch was issued for our area.
As we waited, a man approached us and talked to for a few minutes about the weather. He mentioned that there were storm storms to the west heading our way. After checking our radar and talking to some people on StormTrack, Alyson and myself decided to jet down to Medford, OK and intercept the storm.
We reached Medford and kept on 81 to the southwest, straight towards the storm. We stopped and took some pictures a few times, but had to turn around when were heading straight for the storms core; and probably large hail. After that, we headed back to Medford and took a right on SR-11. On SR-11, we began to see a wall cloud. After getting to a safe distance and stopping, we began to see rotation.
It soon started to rain again, and we decided to move further east again for safety. We soon stopped again, and continued to observe the rotating wall cloud. We then headed a little bit south, and saw a circulation of some sort on the ground briefly.
Alyson and I then decided we were too close, and fled to the east. We soon joined up with a long line of other storm chasers, and followed them for a while as the tried to get ahead of the storm again. Eventually, we missed a turn, and were unable to catch up to the storm again. We decided at that time to head for home. That storm did go on to drop a tornado.
All in all, the day was a success. We picked the right location, we picked the right storm to chase, and we got close enough to see stuff. While we didn't see a tornado, we were very, very close. Most importantly, we had a lot of fun doing it. Neither of us can wait until our next storm chase!