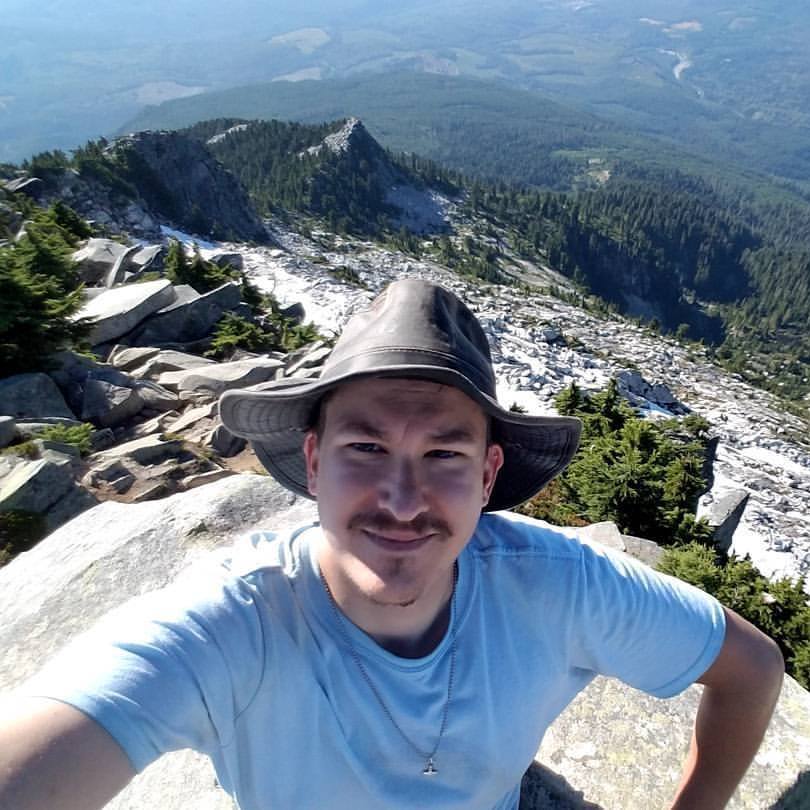 Name: Brian Mette

Age: 30

Email: B D Mette @ gmail. com (delete the spaces.)

Number of Tornadoes Seen: 14
Biography:
Brian Mette is a meteorologist from Elgin, Illinois. As a child, thunderstorms terrified Brian. But at the same time, they fascinated him. As young as first grade, he began finding any books he could about storms and tornadoes. As Brian grew older, the fear faded and the fascination intesified. During high school, he began watching and photographing thunderstorms from the roof of his parents house. It was not long after that he got into storm chasing.
Also from a young age, Brian knew he wanted to be a meteorologist. After graduating high school in 2005, he began his college career at Elgin Community College. But after just one semester, he decided to try something else out. Brian enlisted in the Army Reserve on February 13th, 2006 at the Chicago MEPS. He finished another semester at ECC, and then left for basic training that June. After completing Basic Combat Training at Ft. Jackson, he moved on to Ft. Meade, where he was trained as a Multimedia Illustrator, or graphic designer. After graduating from Advanced Individual Training in November, 2006, he returned home and joined his Army Reseve unit; A Company, 17th Psychological Operations Battalion.
Not even a year later, Brian recieved orders to mobilize for deployment to Iraq. He was deployed for approximately 10 months, spending most of that time in Camp Fallujah, Iraq. Brian returned home safely in June, 2008. After that, Brian began attending Northern Illinois University, first for visual communication, then for meteorology. After that, he transfered to the Univeristy of Oklahoma for two years.
This website was created to bring together two of Brian's passions; meteorology and graphic design. Since its creation in November of 2010, this website has grown and evolved tremendously. Starting out with just a couple of simple pages and graphics, this website now contains over 30 pages, with a variety of products, as well as a facebook and twitter page.
Brian has since returned to his home town of Elgin, and transfered back to Northern Illinois University. Despite being out of the Plains, Brian continues to actively storm chase; having seen 8 tornadoes in 2013, 1 in 2014, and 1 so far in 2015.
Brian graduated from the meteorology program at Northern Illinois University, and served as the NIU Chapter of the American Meteorological Society President for the 2014-2015 school year. During the summer of 2015, Brian participated in the Plains Elevated Convection At Night (or PECAN,) campaign, serving as one of the team leaders of NCAR's sounding teams. He worked as an agricultural/operation meteorologist for Mobile Weather Team, Inc. for two years. He now works as an operational meteorologist for Weathernet, a division of the Narhwal Group.